Medical Finance eliminates all the hassle. We send physicians only qualified patients. This assures that you receive prompt payment for personal injury accident victims without insurance or the means to pay.
Medical Finance, LLC was formed specifically to address Personal Injury Attorneys' needs to obtain secondary treatment for their injured clients once the typical course of conservative treatment has been exhausted. In cases where injured plaintiffs continue to experience significant pain and discomfort more than 2 to 3 months after conservative therapy has been provided, Medical Finance, LLC then offers these plaintiffs access to MRI's, CT Scans, EMG's, etc. and Board Certified Pain Management Specialists to address the client's care and treatment. This is done all on a lien basis.
In addition to Pain Management, Medical Finance, LLC works with an elite group of Board Certified Orthopedic Surgeons and Neurosurgeons specializing in all areas of the body, including joints and spine, who can perform all of the necessary procedures and surgeries, also on a lien basis.
Attorneys working with Medical Finance, LLC can expect a seamless process in the scheduling of their patients, the course of treatment, preparation of reports and bills, and if necessary, the attendance of the treating physician/surgeon at deposition and trial.
The medical providers, surgery centers and hospitals that work with Medical Finance are situated throughout Southern California; including the Valley, Westside, South Bay, Orange County, Inland Empire and San Diego.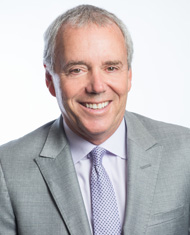 Email: mdwaks@medicalfinanceusa.com
Born: January 14, 1956 in East Rockaway, New York
Education:
1978: BA Degree from State University of New York at Albany
1982: JD Degree from Southwestern University School of Law
Employment:
1982-Present: own and operate The Law Office of Michael D. Waks, specializing in major personal injury plaintiff's practice
2007-Present: President of Medical Finance, LLC
Associations:
State Bar of California
American Bar Association
Los Angeles County Bar Association
Consumer Attorneys of Los Angeles
Consumer Attorneys of California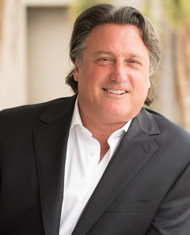 Email: bsimon@medicalfinanceusa.com
Born: August 14, 1965 in Queens, New York
Education:
1988: BS Degree in Finance from San Diego State University
1994: JD Degree from Western State University School of Law
Employment:
1998-Present: own and operate Innovative Healthcare Management specializing in the development of outpatient medical facilities.
2007-Present: Founder / Vice President of Medical Finance, LLC
Associations:
California Ambulatory Surgery Association
Federated Ambulatory Surgery Association